Strandvejen 60, DK-2900 Hellerup
+45 4075 1223 |  marie@re-spark.dk
March 2018
The Danish digital online marketing agency QuantAds is a new client at Re:Spark. QuantAds is located at Christianshavn in Copenhagen and the fast growing agency has received a Børsen Gazelle Award. Due to  rapid growth in international clients the agency now also has an office in Amsterdam. As part of the collaboration Re:Spark will help create a Thought Leadership position for the agency as well as enhancing CEO profiling.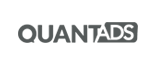 February 2018
Interview w. Susanne Stormer, VP Sustainability Management & Reporting at Novo Nordisk.
January 2018
We are pleased to introduce the powerfull business lady Suzanne Lauritzen as "Speaker of the Month". 
Standing out as a charismatic leader
and strong role model is a valuable brand asset and key to attracting talent. We help you identify strong expert and leader profiles within your organisation and develop a communication strategy and plan for how and where they can unfold as human representations of your brand.
A thought leader position
is a powerfull tool to gain media attention and obtain legitimacy among stakeholders that leads to strong relations. We help you address current topics and issues of interest within your industry and create valuable content that reaches media, customers and prospects.
the clients we work with.
Speaker of the month is a platform of insights that gather the thoughts and experiences of inspiring leaders and thinkers.
We invite interesting and powerful persons to share a story of a time where he or she re-sparked.
Honest inspiration from the heart without filter…..
Every brand has a position they wish to claim. The light tower that should govern all decisions. Together we design a long term strategy where each component is intended to bring you one step closer to fulfill your goals and claim your position in the market.